Autism Spectrum News Community Events Calendar
Promote Your Autism Conference, Open House, Workshops, Training, Webinar, and More!
Interested in listing your event? Please contact us.
All paid event listings will be shared to the ASN social media channels.
We reserve the right to deny event listings promoting unsafe/unproven treatment practices.
---
Autism New Jersey 37th Annual Conference
October 17, 2019 - October 18, 2019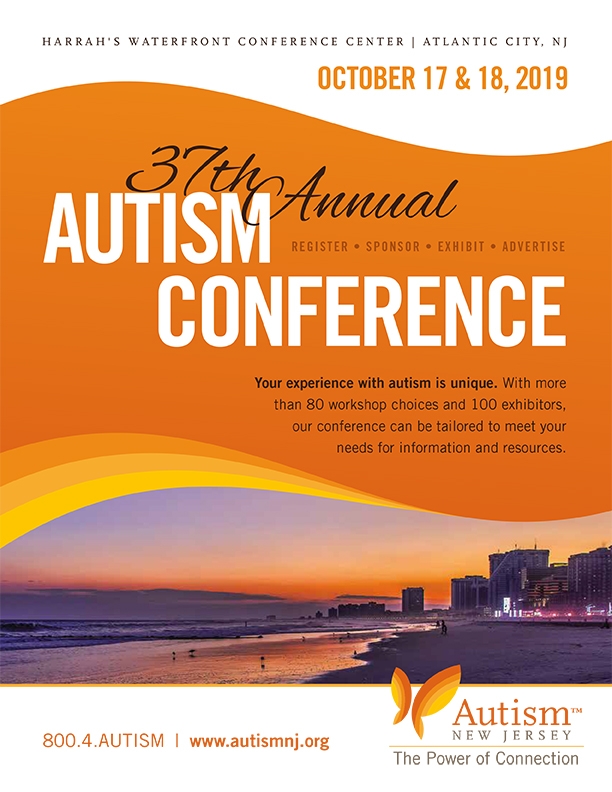 With 81 workshop options, 100+ exhibitors, and opportunities for networking and support, you can truly create the
conference experience that YOU need. With all content reviewed to be evidence-based and presented by leaders in
the autism community, you can be confident that it will be a good use of your valuable time and resources. Here are
some of the very different ways our 1,300+ participants craft their schedules:
• Those who value our Transition Conference will find 4 times as many sessions here that apply to
teens, adults, and their families.
• New to autism? Learn the basics of understanding behavior, building social/communication skills, and
creating meaningful IEPs.
• Teachers: access autism-specific best practice for instruction and classroom management.
• Focus exclusively on financial planning, legal issues and advocacy, and state/federal supports.
• Experienced clinicians: find support for ethical and instructional challenges from renowned experts.
• Encouraged by personal perspectives? We appreciate the self-advocates and parents who share their
experiences to help us all.