Autism Spectrum News Community Events Calendar
Promote Your Autism Conference, Open House, Workshops, Training, Webinar, and More!
Interested in listing your event? Please contact us.
All paid event listings will be shared to the ASN social media channels.
We reserve the right to deny event listings promoting unsafe/unproven treatment practices.
---
Peter and the Starcatcher
December 6, 2019 - December 15, 2019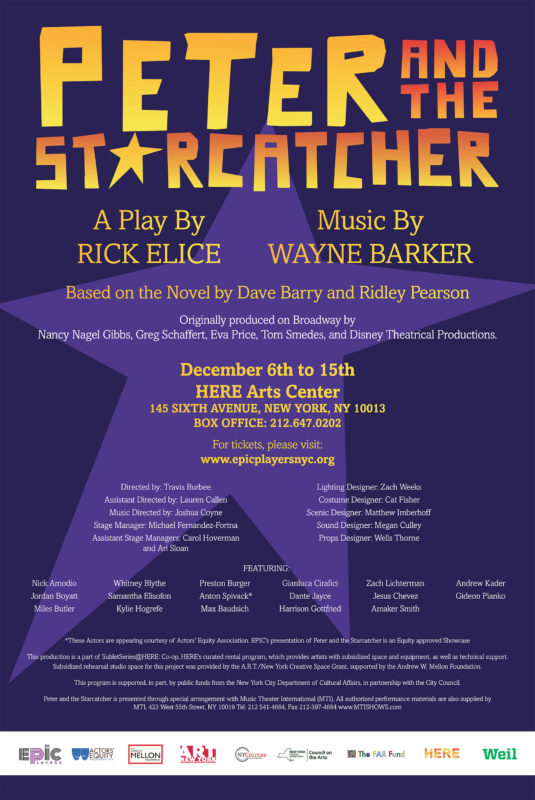 Tony-winning Peter and the Starcatcher upends the century-old story of how a young orphan comes to be The Boy Who Would Not Grow Up (a.k.a. Peter Pan). From marauding pirates and jungle tyrants to unwilling comrades and unlikely heroes, Peter and the Starcatcher playfully explores the depths of greed and despair; along with discovering who you are and the bonds of friendship and love.
The creative team at EPIC Players, a neuro-inclusive theater company, helms the this production and uses the stage to elevate the talented voices of artists living with neuro-diversities. Featuring over a dozen actors with autism, portraying more than 100 unforgettable characters, this Peter and the Starcatcher shows the limitless possibilities of imagination and the power of inclusion that can bring a story to life.
Run time: 90 minutes, with intermission