Autism Spectrum News Community Events Calendar
Promote Your Autism Conference, Open House, Workshop, Training, Webinar, and More!
Interested in listing your event? Please contact us.
All paid event listings will be shared to the ASN social media channels.
We reserve the right to deny event listings promoting unsafe/unproven treatment practices.
---
Virtual Info Session – Spectrum Innovates Pathway Program at Vaughn College of Aeronautics and Technology
February 10, 2022 @ 6:00 pm - 6:45 pm EST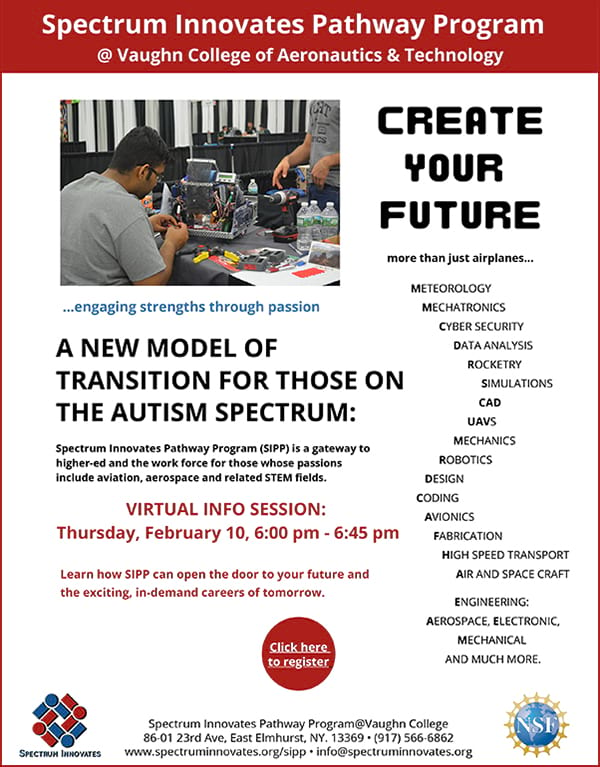 For more information, click here to register.
A NEW MODEL OF TRANSITION FOR THOSE ON THE AUTISM SPECTRUM:
Spectrum Innovates Pathway Program (SIPP) is a bridge to higher-ed and the work force for post secondary autistics whose passions include aviation, aerospace and related fields. See how our innovative transition program can open the door to the in-demand STEM careers of tomorrow.