Autism Spectrum News Community Events Calendar
Promote Your Autism Conference, Open House, Workshops, Training, Webinar, and More!
Interested in listing your event? Please contact us.
All paid event listings will be shared to the ASN social media channels.
We reserve the right to deny event listings promoting unsafe/unproven treatment practices.
---
YAI 2019 Hudson Valley Autism Conference
November 15, 2019 @ 8:00 am EST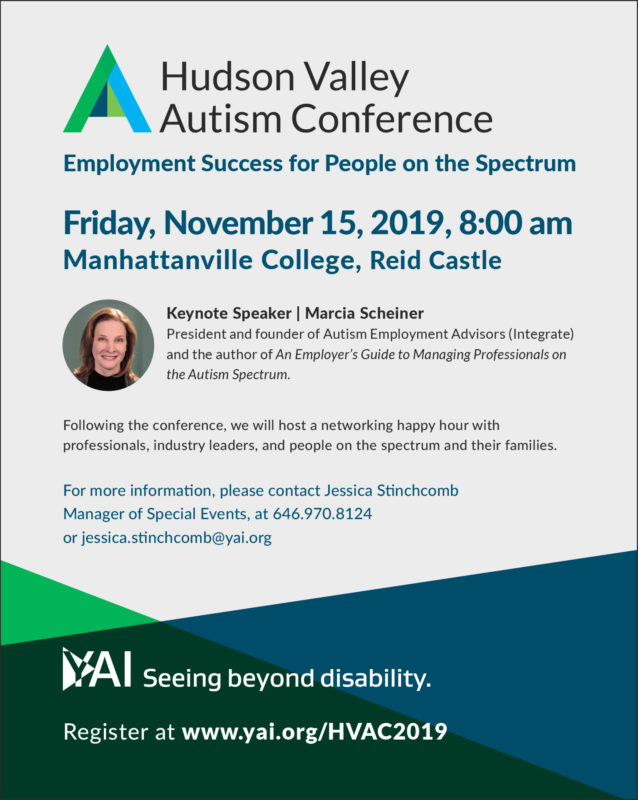 Join YAI for the 2019 Hudson Valley Autism Conference
Hundreds of professionals in the field of intellectual and developmental disabilities (I/DD), businesses that employ people on the spectrum, as well as people we support and their families, will be in attendance for an inspiring day of learning. Following this years conference please join us for a networking happy hour to connect with industry leaders who support employment for people with autism.
This year's topic is Employment Success for People on the Spectrum
For more than sixty years, YAI has been a leader in the I/DD field through our innovative services, industry trainings, and tireless advocacy. Currently, we support more than 20,000 people each year — the largest organization of our kind in New York State.