Mental Health News Education, Inc. (MHNE), the nonprofit organization that publishes Autism Spectrum News and Behavioral Health News, will be honoring five outstanding champions of the autism and behavioral health communities at its Virtual Leadership Awards Reception on May 12, 2021 from 5:00 pm to 6:00 pm.  For more information and to register, visit www.behavioralhealthnews.org/2021awardsreception.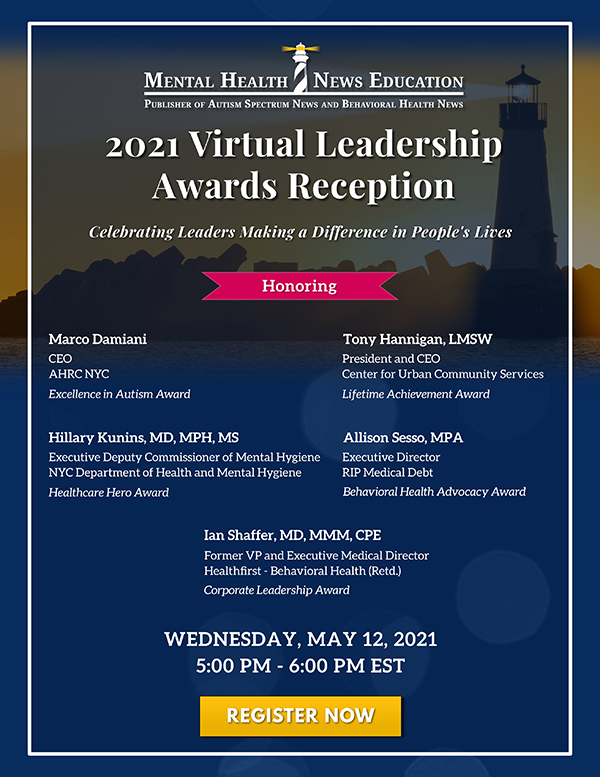 Debbie Pantin, MSW, MSHCM, President and CEO of Outreach and MHNE Board Chair, made the announcement stating, "MHNE has selected five prominent leaders from well-known New York organizations who represent some of the very best in the fields of autism and behavioral health. We are honored to pay tribute to them in recognition of their many years of dedicated service to the autism and behavioral health communities."
David Minot, Executive Director of MHNE, added, "We are so pleased to have this opportunity to recognize these champions who have dedicated their careers to making a different in people's lives."
Ira Minot, Founder of MHNE, remarked, "Due to COVID-19, this will be our first Virtual Leadership Awards Reception. This year's event will be an evening to remember as we pay tribute to our distinguished honorees. We cordially invite all colleagues, friends and family members to join in the celebration."
Proceeds from this event will go towards expanding and developing the nonprofit educational mission of Autism Spectrum News and Behavioral Health News. With these publications, MHNE aims to reduce stigma, promote awareness and disseminate evidence-based information that serves to improve the lives of individuals with mental illness, substance use disorders and autism spectrum disorders, their families, and the provider community that serves them.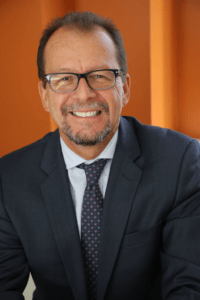 Marco Damiani
Chief Executive Officer
AHRC New York City
Excellence in Autism Award
Marco Damiani joined AHRC New York City with a varied and progressive career in the field of intellectual and developmental disabilities (I/DD), behavioral health and general healthcare as a clinician, consultant and agency executive. Founded in 1949, AHRC NYC is one of the largest organizations in the nation supporting 20,000 people with I/DD and their families. AHRC NYC has over 5,500 dedicated staff, an annual budget well over $300 million and provides a broad range of programs, services and supports across the lifecycle. Marco's career began at FEGS as a direct support professional and clinician, shortly after the implementation of the landmark Willowbrook Consent Decree and progressed through the years with positions in New York State government to Executive Vice-President at YAI Network where he led a broad and expansive portfolio of health and behavioral healthcare, research/program evaluation and a large community-based support, information and referral program, to Executive Vice President at Cerebral Palsy Associations of NYS, to his most previous position as CEO of Metro Community Health Centers, a network of 5 Federally-Qualified Health Centers in NYC devoted to supporting patients of all abilities.
In addition to his executive leadership positions, Marco was previously Chair of the Manhattan Developmental Disabilities Council and Chairman of the Alliance for Integrated Care of New York, the first Medicare Accountable Care Organization in the nation focused on individuals with I/DD. Marco is a Mayoral Appointee of the NYC Community Services Board I/DD subcommittee, a Board member of both the Inter-Agency Council of I/DD Agencies and Care Design NY, an I/DD Health Home,  and is also an Appointee to the New York University College of Dentistry Dean's Strategic Advisory Council. In recognition of Marco's contribution to the work of its school and to the field of oral health, and for his leadership and advocacy in promoting healthcare innovation models for people with disabilities, the NYU College of Dentistry awarded Marco with the College's highest honor, the Kriser Medal.
Marco earned a BS in Psychology from Manhattan College, a Master's Degree in Developmental Psychology from Columbia University and pursued doctoral studies in Educational Psychology at New York University. He attributes his success to the extraordinary collective work and shared vision of his many colleagues over the years, their enduring commitment to promoting social justice for people with disabilities and his never-ending quest to being more than just a so-so guitar player.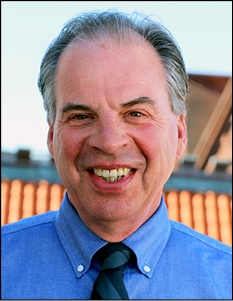 Tony Hannigan, LMSW
President and Chief Executive Officer
Center for Urban Community Services
Lifetime Achievement Award
Tony Hannigan, a licensed social worker, is the founder, President & Chief Executive Officer of the Center for Urban Community Services (CUCS). From 1983-1993, Tony was responsible for the growth of Columbia University Community Services, an interdisciplinary project that developed various neighborhood-based programs for homeless and low-income individuals. Tony is a licensed social worker and was a staff member of the Manhattan Borough President's Office and later the NYS Office of Mental Health.
In 1993, Tony led the spin-off of CUCS from Columbia University. With an annual budget that exceeds $80 million, CUCS currently works with 50,000 individuals through its housing, psychiatric, medical and social services programs in New York as well as its national staff training institute.
Tony has co-authored numerous professional articles and is a board member of Homeless Services United, Coordinated Behavioral Care, the Supported Housing Network of New York, a member of the NYC Human Services Strategy Council, and has chaired various mayoral and gubernatorial select committees on homelessness.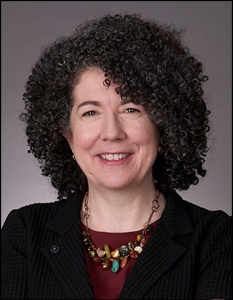 Hillary Kunins, MD, MPH, MS
Director of Behavioral Health Services and Mental Health SF
San Francisco Department of Public Health
Healthcare Hero Award
Dr. Hillary Kunins is the Executive Deputy Commissioner of Mental Hygiene at the New York City Department of Health and Mental Hygiene (DOHMH), leading New York City's public health strategic and equity-driven initiatives to improve the behavioral health of all New Yorkers, including for children, adults, people affected by criminal justice involvement, experiencing homelessness, developmental challenges, or use drugs. In her prior role as DOHMH's Assistant Commissioner for the Bureau of Alcohol and Drug Use, Dr. Kunins led the reimagining of New York City's public health approach to substance use, including overdose, rapidly implementing and scaling up programs in public health surveillance, naloxone distribution, peer-delivered overdose support, and buprenorphine treatment in primary care and harm reduction settings. Dr. Kunins has dedicated her career to promoting equitable health for people with substance use and other behavioral health concerns through science-based public health and healthcare programs and policies.
As a general internist and addiction medicine physician, Dr. Kunins previously worked in the Bronx providing primary and addiction-related care to patients in both community health centers and in substance use disorder treatment programs. During her tenure at Montefiore Health System/Einstein College of Medicine, Dr. Kunins held a number of leadership roles, including medical director of a methadone maintenance treatment program; founder and director of an HIV prevention for women with substance use disorders; and Director of the Primary Care/Social Internal Medicine Residency Program at Montefiore Medical Center/Albert Einstein College of Medicine. She has been a Principal or Co-Investigator of numerous foundation and federal grants related to care of people with substance use disorders, medical education and training to reduce health disparities, and public health interventions for behavioral health. Dr. Kunins received her MD and MPH from Columbia University and her MS in Clinical Research from Einstein College of Medicine. Dr. Kunins is a Clinical Professor of Medicine, Psychiatry & Behavioral Sciences and Family & Social Medicine at Einstein College of Medicine, Fellow of American College of Physicians, and Fellow of American Society of Addiction Medicine.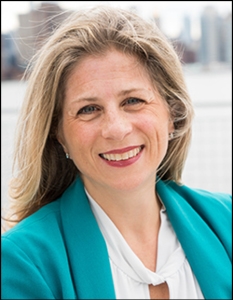 Allison Sesso, MPA
Executive Director
RIP Medical Debt
Behavioral Health Advocacy Award
Allison Sesso became the Executive Director of RIP Medical Debt in January of 2020. RIP Medical Debt was established for the sole purpose of reducing the medical debt burdens of low-income individuals with limited capacity to pay their medical bills by leveraging donations from people across the country. They have abolished over $2 billion to date and anticipate that number growing to at least $3 billion this year.
Under Allison's leadership and in response to the COVID-19 pandemic, RIP Medical Debt launched the "Helping COVID Heroes Fund" focused on relieving the medical debts of healthcare workers and emergency responders like nurses, home health aids, pharmacists, social workers, hospital technicians, the National Guard and others working on the front lines of the pandemic. It also benefits service workers and others facing financial hardship resulting from the COVID induced economic downturn.
Through this effort RIP has abolished over $100 million in medical debt.
Prior to joining RIP Medical Debt, Allison served as the Executive Director of the Human Services Council of New York (HSC), an association of 170 nonprofits delivering 90% of human services in New York City.
Under her leadership HSC pioneered the development of nationally recognized tools designed to illuminate risks associated with government contracts, including an RFP rater and government agency grading system. She led negotiations with New York City and State government on behalf of the sector and successfully pushed for over $500 million in investments to address the nonprofit fiscal crisis.
During her tenure at HSC, Allison also led a commission of experts focused on social determinants of health and value-based-payment structures and published the report, Integrating Health and Human Services: a Blueprint for Partnership and Action, that examines the challenges of operationalizing relationships between health and human services providers, offering several recommendations. She also served on the New York State Department of Health's Social Determinants and Community Based Organizations (CBO) Subcommittee helping to formulate recommendations around the integration of CBOs into Medicaid managed care.
Allison's work on behalf of the human services sector led City & State to recognize her as a top nonprofit leader in 2018 and 2019, one of the 25 most influential leaders in Manhattan in 2017, and one of New York City's 100 "Most Responsible" in 2016.
Allison also serves as the Board Chair of the nonprofit Hollaback!, a global movement working to end harassment through bystander intervention training and storytelling.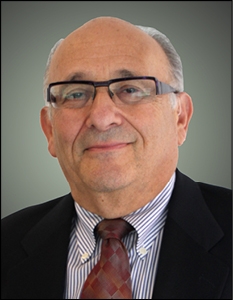 Ian Shaffer, MD, MMM, CPE
Former Vice President and Executive Medical Director
Healthfirst – Behavioral Health (Retd.)
Corporate Leadership Award
Ian Shaffer, MD, MMM, CPE was Vice President and Executive Medical Director, Behavioral Health for Healthfirst responsible for behavioral health program management. He retired from this position in January 2020 and currently provides consulting services on managing and providing behavioral health care. Prior to this he was Vice President Behavioral Health Program Design and Research for Health Net Federal Services responsible for behavioral health program design and research with a specific focus on the military and veteran populations and their families. Previously at Health Net, Inc. Shaffer was MHN's Chief Medical Officer, responsible for setting the company's clinical policies and guidelines and ensuring clinical excellence. Dr. Shaffer oversaw MHN's quality improvement and disease management units and was accountable for the coordination and quality assurance of clinical care.
In addition, Dr. Shaffer has overseen quality and outcomes monitoring for the Military & Family Life Consultant Program services and collaborated with his Health Net Federal Services colleagues to ensure optimal care and service delivery for TRICARE beneficiaries.
Prior to joining MHN in 2003, Dr. Shaffer served as executive vice president and chief medical officer of a national managed behavioral health organization, working closely with several Fortune 100 companies. He three times served as chairman of the Association for Behavioral Health and Wellness (ABHW) (formerly the American Managed Behavioral Healthcare Association – AMBHA), and he has also served on several federal government committees, including a three-year term on the National Advisory Committee for the Center for Mental Health Services arm of SAMHSA. He remains involved in national behavioral health policy issues, including parity and autism.
For more information and to register, visit www.behavioralhealthnews.org/2021awardsreception.