Many nonprofit and social service organizations are struggling with drastically altered operations and decreases in revenue brought about by the COVID-19 pandemic. Some organizations have been forced to make tough decisions to decrease payrolls, temporarily shutter secondary service locations, or simply reconsider how to best carry out their missions while being mindful of the health and well-being of members of the public, employees, and volunteers.
When evaluating organizational expenses, it can be worthwhile to look closely at your insurance costs. There are certain steps you can take that may result in lower insurance costs in the COVID-19 environment.
1. Review your coverage costs based upon your current organization
The pandemic has likely changed the way you and your staff operate. This could translate into insurance savings. Reductions in staff, inventory, vehicles on the road, or office space could mean reductions in your insurance premiums for property, liability, employee benefits and workers' compensation coverages. Similarly, canceled plans for future fundraising galas or other events may eliminate the need to purchase special event liability insurance for which you may have already budgeted but not yet purchased coverage.
At the same time, it is possible you have increased insurance needs that are not adequately addressed in your existing policies. If you have staff working remotely, talk to your insurance professional about whether you need to consider cyber liability coverage or management liability insurance.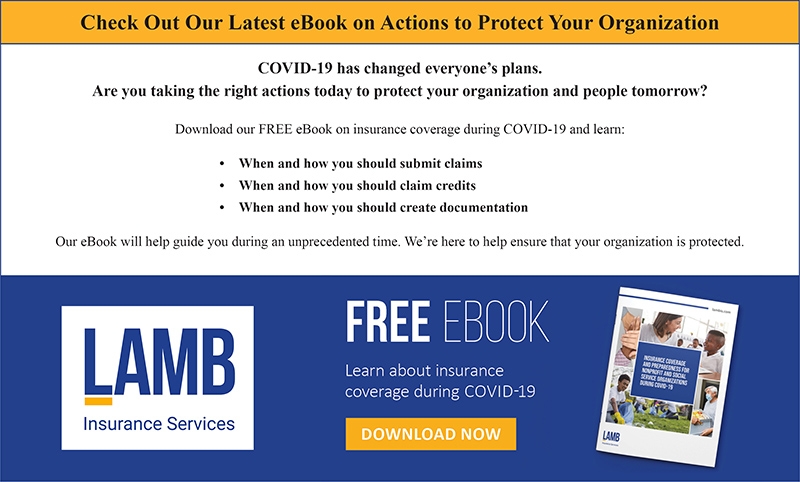 2. Calculate exposure reductions and request policy credits.
Your risk exposure has likely changed in the COVID-19 environment, meaning your insurance carrier's risk exposure has also changed. In some cases, nonprofits and other businesses may be entitled to premium credits for auto insurance and other coverage lines, simply because they are not conducting business in the same way today as they were before the pandemic. With auto insurance, fewer drivers on the road means fewer claims and lower risk for the insurance company. Another example is Workers' Compensation costs. In many states, employees that have moved to a work-from-home environment can be reclassified at a lower rate code, thereby reducing your cost.
To investigate your eligibility for insurance premium credits, contact your insurance company or insurance professional. These premium credits can be sizable – up to 50 percent of premiums paid in some cases – so they are worth pursuing.
3. Ask your insurer to "endorse" your policy.
In addition to reclassifying your work-from-home employees, if your organization's overall payroll and revenues have decreased substantially due to COVID-19, you may be able to reduce your premium costs as a result. Commercial insurance premiums are often based on estimates of revenue and payroll. If you made those estimates before the pandemic struck, you may be paying more in premiums than is necessary.
Contact your insurance carrier or agent to ask them to endorse the policy now to reflect your changed circumstances.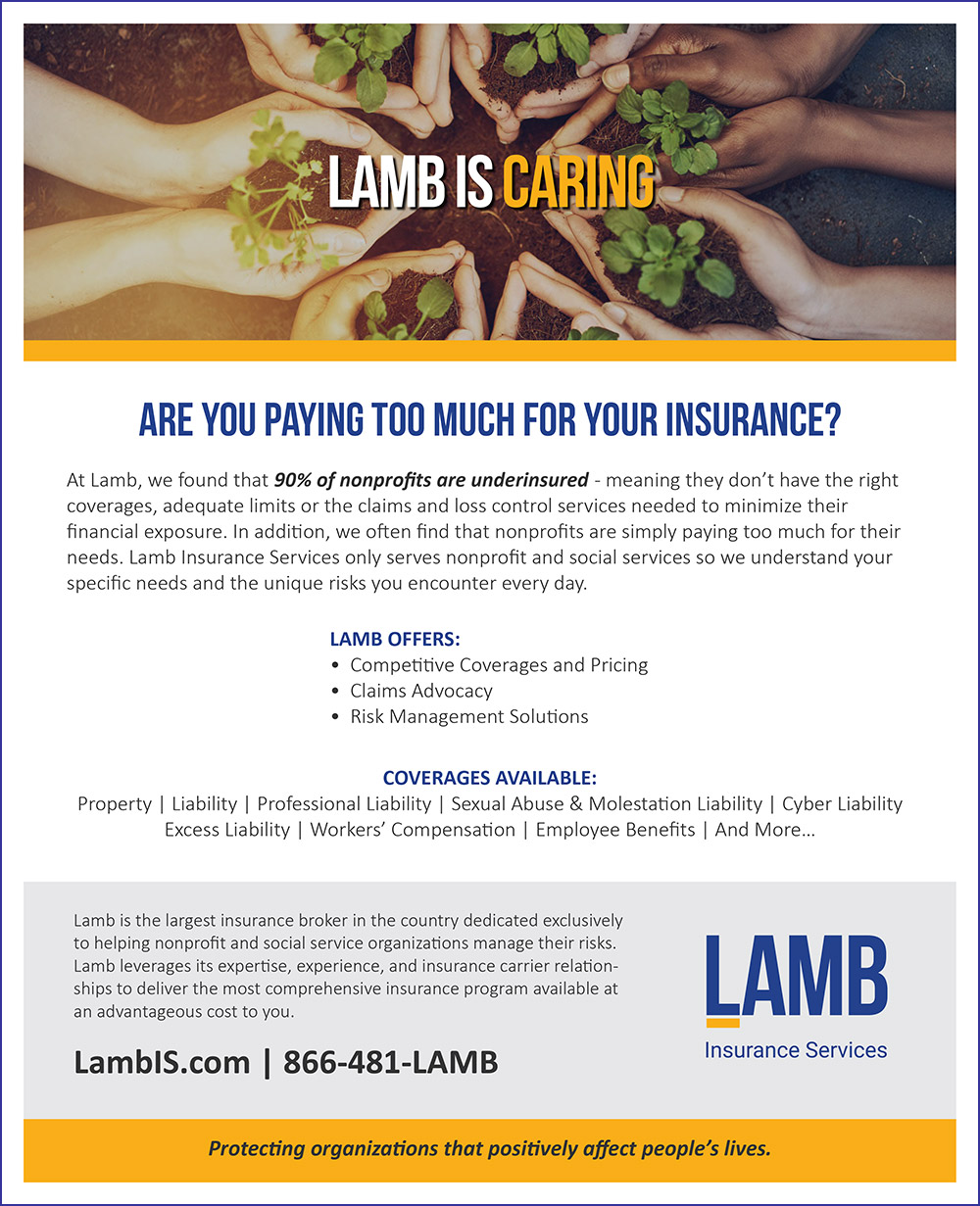 4. Document losses and submit claims.
Finally, you purchased commercial insurance to protect your organization against unanticipated risks. Many nonprofit and social service organizations have experienced significant losses because of COVID-19 in the form of lost or reduced income and extra expenses. If your commercial insurance package includes business income and extra expense coverage, you may be entitled to payments under your policy.
Unfortunately, some insurance policies exclude coverage for losses due to viruses and bacteria. However, organizations are still encouraged to document and file claims for such losses. Even if the claims are initially denied under the terms of the policy as written, it is not out of the realm of possibility that government action could mandate insurers cover claims incurred due to COVID-19, regardless of general policy exclusions. In addition, filing claims can help you preserve your organization's rights.
Lamb Insurance Services is Nonprofit New York's Member Vendor Partner. As the nation's largest brokerage dedicated exclusively to nonprofit organizations, we are here to help tailor insurance coverage to meet your needs and budgets. Contact Michael Lamberg, mlamberg@lambis.com or (646) 532-3320 for a free coverage analysis.