Charleston, S.C., Nov. 15 – Free Verse Press has announced the publication of Running Naked in the Snow, the debut collection of poems by poet Linda Joy Walder.
Free Verse Press publisher Marcus Amaker, Charleston, South Carolina's First Poet Laureate and a 2021 Poet Laureate Fellow of the American Academy of Poets says, "Readers will experience a wildly creative book from a writer who has confidence in what makes her unique. 'Running Naked in the Snow' gives you short poems about seasons, rhythm word experiments, gentle pieces about family, and more."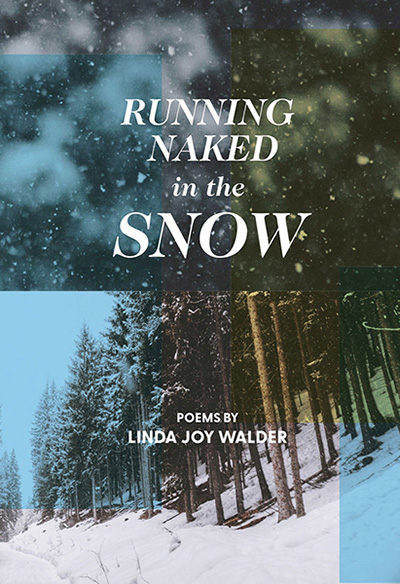 Running Naked in the Snow is Linda Joy Walder's first published collection of poems.
Says Walder: "I am filled with gratitude to have my debut collection of poems published by Free Verse Press, an exciting new publisher of beautiful books, that is sure to make its mark in Charleston and among readers everywhere."
Free Verse Press was launched by Amaker, who also produces the annual Free Verse Poetry Festival, showcasing poets from around the United States.
Running Naked in the Snow (ISBN: 978-1734673791, 57 pages, $13.99 U.S.) is available on Amazon, and at fine booksellers throughout Charleston, South Carolina, and nationwide. It also will be available as an e-book and audiobook later this year.
Evelyn Berry, an award-winning Aiken, South Carolina-based poet, novelist, editor, and podcast host, has worked closely with Walder as a mentor and is excited about her debut collection of poems. "Linda's work is deeply invested in not just truth-telling, but truth-sharing. Such radical candor invites the reader to feel and reflect deeply," says Berry.
The poet herself describes her works as "word paintings," deeply rooted and inspired by the magical and mournful circumstances of her lifetime.
Says Walder: "Six decades in, it is the exact right time to share my poetic journey. We 'evolve' throughout our lives, and I hope that my personal achievement inspires others, no matter their age, to fulfill their own dreams."
Linda's creativity blossomed in early childhood, and she began writing poetry in elementary school. Her artistic bent continued throughout her education, studying art, literature, and history. After graduating from Vassar College, Linda thrived in the creative world of art and fashion public relations. Then, after graduating from The Benjamin N. Cardozo School of Law, Linda continued her focus on the arts as an attorney for artists.
For the past 20 years, Linda Joy Walder has been a visionary and activist in the field of adult Autism. Her internationally recognized Foundation (The Daniel Jordan Fiddle Foundation) has led the global community in accepting, valuing, and supporting the diversity of adults diagnosed with Autism Spectrum Disorders.
Linda's own story is one of courage and heart. She is the mother of an adult daughter and a son (who died of an Autism-related seizure at age 9, and in whose memory the Foundation is named). She is also a recent widow, navigating the crushing loss of her cherished husband.
Linda resides in Charleston, South Carolina, with her beloved family of human and furry beings. Her website, LindaJWalderC.com, is sparking a creative revolution, inviting visitors to share her personal journey and to spark their own innate creativity by exploring imaginative new ways to cope with challenging times. Follow Linda on Instagram @lindajwalderc.
For more information about Linda Joy Walder or to request a review copy of Running Naked in the Snow, please contact Linda Mann at Mann Media, Inc. at Linda@PRdivas.com or 212-675-0100.