Childhood loneliness has life-long consequences. Children who do not have friends are at higher risk for anxiety and depression as they get older which can lead to life-long mental health and medical problems (Hawkley, L. C., & Cacioppo, J. T., 2010). Even having just one friend can be a lifesaver that can result in higher self-esteem, self-confidence and self-worth, deterring mental health challenges and physiological problems. Unfortunately, there are currently millions of children who do not have friends and children with autism are at greater risk because of inherent social challenges. It is important for clinicians, caregivers, educators, family members, and individuals impacted by autism to understand the consequences of not having friends. It is so important to find ways to facilitate opportunities for children with autism to find friends.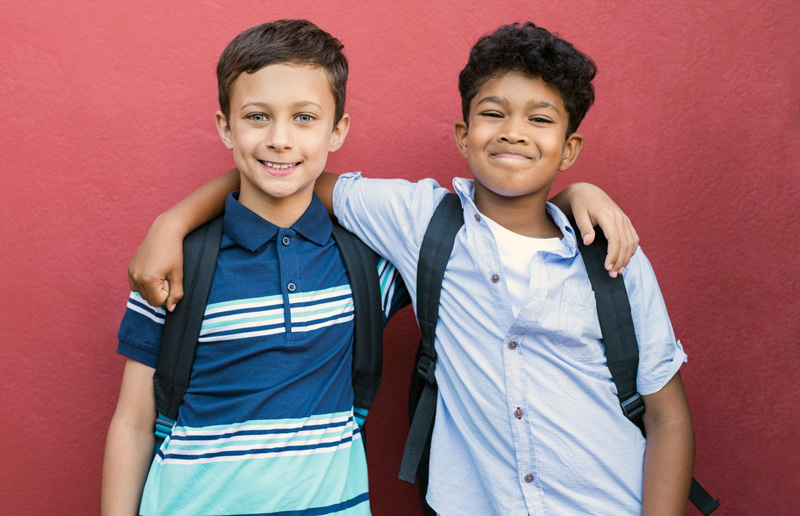 Although loneliness does not necessarily mean someone does not have any friends, it is important to understand that not having any friends can lead to a greater sense of loneliness which and can lead to mental health problems such as depression, anxiety, and suicidal ideation. It can also lead to physical health problems such as high blood pressure, sleep problems, and an increased risk for inflammatory disease (Hawkley, L. C., & Cacioppo, J. T., 2010).
Due to the deleterious consequences of not having any friends, researchers and clinicians strongly suggest the need for incorporating loneliness reduction strategies into treatment and educational programs (Page et al., 1994). Previous research has focused on four interventions to address childhood loneliness which include enhancing social skills, providing social support, increasing opportunities for social interaction, and addressing maladaptive social cognition (Hawkley, L. C., & Cacioppo, J. T., 2010).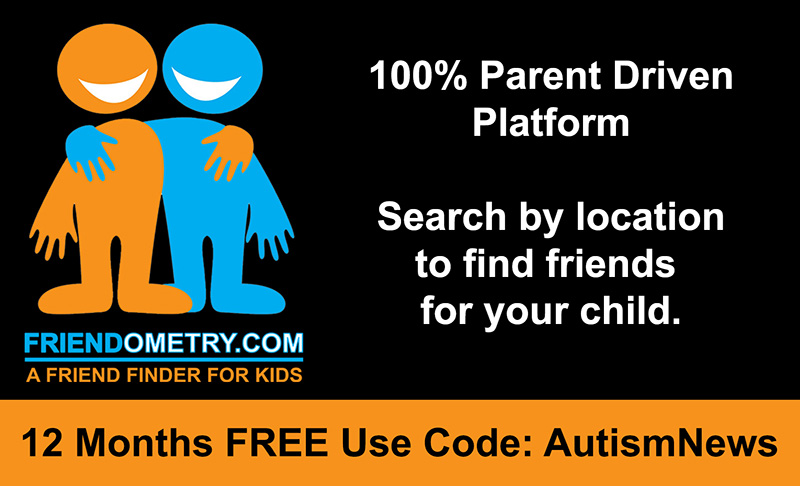 Strategies for Increasing Opportunities for Social Interactions
Although naturalistic ways of finding friends such as school are preferred, it is not uncommon for children on the spectrum to need other opportunities that are also facilitated.
1) Friendship Locator Platforms: Friendometry.com
Online resource where parents can go to meet and find other parents who are seeking friends for their children that are in their geographical area.
Children are not allowed on the site. Parents complete a strengths-based and anonymous profile of their child that consists of their personality characteristics and interests.
The site is safe and secure and parent-driven to determine when meeting up is the next step. The parents use an internal messaging system until they feel comfortable taking the friend connection "offline" and exchange contact information.
Parents are using Friendometry.com for the same reasons – so there is no stigma. Parents feel better about their efforts to help their children! Friendometry.com is a new service and is currently free so more people will use it. To access for free, just use the code: AutismNews
2) Community Resources for Autism
Join a local support group through autism organizations (Autism Society of your state; Autism Speaks; or disability organizations). Express your desire to find friends and ask for help.
Go to social gatherings these organizations offer and talk to other parents.
Join a social skills group to improve social communications. Sometimes friends can be established in these groups.
Join local Facebook support groups.
3) School
Talk with the school psychologist, counselor, and special education teachers about potential friend connections and follow their recommendations.
4) General Community Resources
Parks and Recreation: art classes, outdoor activities, bowling teams, swimming, or other sports.
Chess clubs, Game stores often have Dungeons and Dragons or Magic the Gathering groups.
Special Olympics
Research is clear that children need more than "online" friends and having "in person" friendships improves child development.
It is time to make it easier for children that have difficulty making friends to find each other. Parents, educators, therapists, etc. are encouraged to be more intentional about finding friends for the youth. When a child makes a friend, they are happier, have a higher self-esteem, and the parents feel relieved!
Daniel Kriz, PsyD, ABPdN, is a pediatric neuropsychologist and co-founder of Friendometry. For more information, call (971) 221-6747, email kriz.neurobehavioralhealth@gmail.com or visit www.friendometry.com.
References
Hawkley, L. C., & Cacioppo, J. T. (2010). Loneliness matters: a theoretical and empirical review of consequences and mechanisms. Annals of behavioral medicine: a publication of the Society of Behavioral Medicine, 40(2), 218–227. https://doi.org/10.1007/s12160-010-9210-8
Page, R. M., Scanlan, A., & Deringer, N. (1994). Childhood loneliness and isolation: Implications and strategies for childhood educators. Child Study Journal, 24(2), 107–118