As the pandemic continues to wreak havoc with everyday life, it has provided an opportunity for parents of students with autism to get a glimpse of their children's future. Twenty-one AHRC New York City Middle/High School (MHS) students are working virtually with undergraduate students from Pace University. Instead of traveling to the Manhattan campus on Tuesdays, students and their college mentors meet via Zoom from home.
"In the beginning, I had to help Oscar with the computer and Zoom," says Oscar Roman, his father. "Now he's the teacher. He can do everything."
For more than a decade, AHRC NYC and Pace have partnered in its service-learning project. It's part of a "Community Empowerment through Information Systems" course, which James Lawler, DPS, Professor of Information Technology at Pace's Seidenberg School of Computer Science and Information Systems, teaches. Student mentors work with MHS students to design websites, which reflect their interests, talents and abilities.
AHRC NYC and Pace Students Learning Together
MHS students gain a taste of college while developing social and computer skills. Pace students gain an understanding of teens on the autism spectrum and realize they share much in common.
The student-mentor relationship blossomed despite the pandemic and its restrictions. The bond that developed even surprised some mentors.
Alani Spina recalls growing up with two close friends who had brothers with autism. But then he met Oscar. "As most autistic individuals I've met are extremely shy, I was surprised by how natural it was for us to bond so quickly," Spina says.
"When peers, faculty, and staff understand that autism is a significant component of an individual's identity (such as race, gender, or sexual orientation), they are more accepting of the individual than when viewing autism as a disability through the traditional medical model."
Isabella Sirota, a senior at Pace's Lubin School of Business, and Amber Hinojo, her partner, demonstrated that during their final presentation. Isabella tried numerous times to include Amber, who goes by her initials AMH, in their remote presentation.
"Are you ready to present, AMH?"
"I'm ready," AMH responds.
Toward the end, AMH held up a colorful sign saying, "I will miss you Isabella."
AMH calls Isabella, "a new friend forever."
Parents, some of whom are working from home amid the pandemic, see how the program is helping their children.
Looking Forward to Pace Day
Maintaining social connections is important for everyone amid this pandemic.
Oscar has struggled at times since the pandemic began. "It was very hard for him to stop going to school, not seeing his classmates," Roman said. "He was so happy to go to Pace every Tuesday. But even so he adapted very quickly to changes and never stopped learning and studying."
"For individuals with autism, caregivers and professionals work to ensure social contact continues via text or direct messaging, and/or build in opportunities for daily social contact with family, friends, neighbors, teachers, or others via FaceTime, What's App, Google Hangout, Marco Polo, or other apps. Scheduling time to connect with others via online platforms to attend religious services, play chess, participate in socially engaged gaming, complete online schoolwork, or virtually volunteer are ways to safely promote social interaction and stave off isolation."2
"I hear she's engaged," says Michelle Hinojo, describing her daughter working with Sirota during their weekly session. "She definitely looks forward to this."
Hinojo and her husband were excited pre-Covid when Amber was selected for the program and traveled to Pace. "We felt like this was definitely going to make her see what the future could be and that she shouldn't feel limited," Hinojo says.
"I've Gained More Confidence in Myself"
Lorenzo Watkins is comfortable using technology to participate at Pace and in his MHS classes, says Marie Arroyo, his mother. "Being via Zoom, he's still connecting and engaging with people, it's just not in person."
"I've gained more confidence in myself," says Lorenzo, 16. He also envisions himself helping MHS students with their websites one day.
"Maybe She Could Work for Google"
Amber is detail oriented. "She's good with computers and art," her mother says. "Maybe she could work for Google someday. She's very focused on technology."
Unlike previous years, where parents only learned about projects during final presentations, now, they witness their child from a different perspective. There's the interaction with their partner, project development, and personal growth.
Sirota has seen AMH grow in their short time together. "I think her attention span in our breakout room groups has gotten longer," Sirota says. "AMH has always been happily talkative and eager to share!"
Empowering MHS Students
Five hundred MHS students have benefited from the 10-year-old Pace partnership. The project isn't the only take-away, says Trudy Pines, MHS Assistant Principal. "It boosts our students' self-esteem. It makes them proud that they can do this. They want to feel responsible. We provide the support so they can have a future in college or a career. Our students feel empowered."
Arroyo says the experience has given Lorenzo more initiative to consider pursuing a college degree. "He's looking forward to going to college," she says. "He has the mindset that he's going to take that step." With additional guidance, she could see her son work in computer coding.
Raising Expectations
"Oscar has made so much progress," Roman says. "My wife and I are so proud of everything he has achieved in school and in life. He's so smart."
"And intelligent," his son by the same name adds.
Roman recalls someone telling his wife that his son would never talk or be independent. "He speaks seven different languages and he wants to visit those countries," Roman says, adding Oscar does not set limits. "If he wants to learn something, he does it until he achieves it."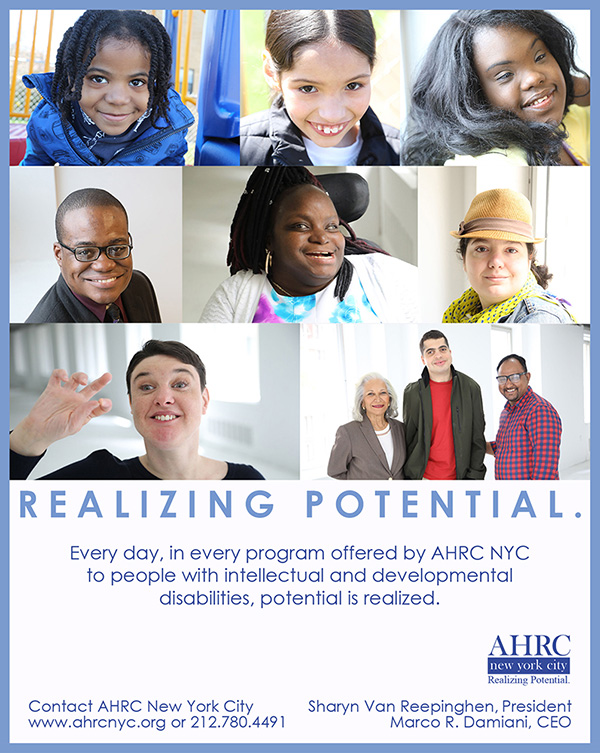 Benefits of Virtual Learning
Many parents fear that the lack of structure and schedule found in school may be detrimental to the child's progress. Virtual learning, however, may have some unexpected benefits for students on the autism spectrum, writes Nora Fleming in Edutopia.
"…Surprising everybody is the growing number of students who seem to be benefiting from this new style of education. Some students who do not always thrive in the traditional classroom setting are suddenly excelling. Other students are finding the more outside-the-box lessons more interesting and exciting. In addition, they continue to overcome obstacles through the additional supports available in a virtual setting."3
Overcoming Technological Challenges
The persistence of all the students to complete projects despite remote technology challenges was impressive, says Dr. Lawler. "Most professors, like me, were hesitant as to how the university students would perform with the MHS students without the one-on-one personal, physical, positive touches which were the joy of the MHS students when they came on campus."
"Working remotely was an adjustment for the both of us, especially myself being far from advanced in technology," says Spina. "I believe Oscar benefitted the most because he is constantly learning every day how to connect with people despite his differences."
Building partnerships via Zoom was difficult, Sirota adds. "But through screen-sharing, and small, focused breakout groups, a rhythm was created that AMH and I looked forward to."
Participating in the Pace project was valuable for the MHS students, their parents say. "We hope it will better prepare Oscar and his peers for college," Roman says.
Positive Experience for All
Pace students also gained from the experience.
"Being able to work outside of the school and develop this relationship was really helpful for me during this time specifically because it was something outside of my 'Pace bubble,'" says Abigail Zaccari, a Pace senior, referring to her partner Lorenzo. "It was something that made me feel like I was really making a difference."
"Oscar's love for others is so refreshing and has given me a much lighter perspective on life during such an uncertain time," Spina says, adding he highly recommends the class. "Not only are you helping those who need it, but you also gain a new outlook and lesson on your life, too."
Lynn Uhlfelder Berman does Public/Media Relations for AHRC New York City.
Footnotes
Cox BE, Thompson K, Anderson A, et al. College experiences for students with autism spectrum disorder: Personal identity, public disclosure, and institutional support. JColl Stud Dev. 2017;58(1):71–87.)
Hume, K., Waters, V., Sam, A., Steinbrenner, J., Perkins, Y., Dees, B., Tomaszewski, B., Rentschler, L., Szendrey, S., McIntyre, N., White, M., Nowell, S., & Odom, S. (2020). Supporting individuals with autism through uncertain times. Chapel Hill, NC: School of Education and Frank Porter Graham Child Development Institute, University of North Carolina at Chapel Hill. Retrieved from: https://afirm.fpg.unc.edu/supporting-individuals-autism-through-uncertain-times
Fleming, N. April 24, 2020 https://www.edutopia.org/article/why-are-some-kids-thriving-during-remote-learning