Imagine you have an employee who excels at pattern recognition, thinks "outside of the box" and has extreme attention to detail. Yet, they might not enjoy making eye contact or be the best at reading social cues.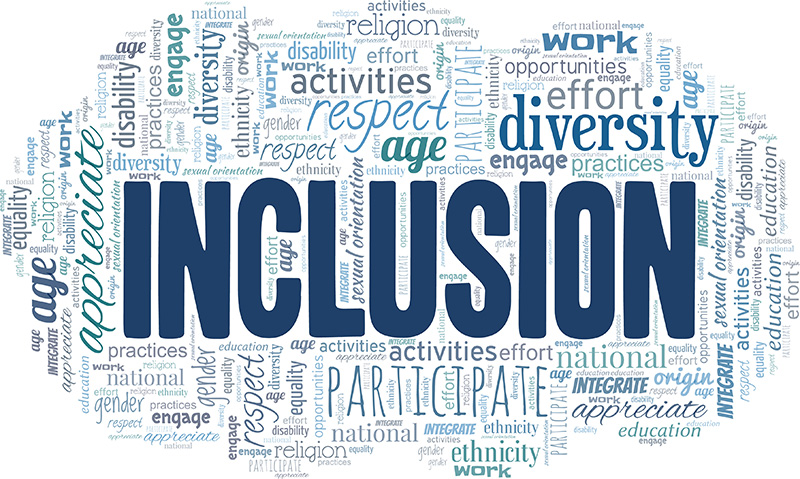 This was the case for one company's new hire that I learned about during a recent episode of my podcast. This new employee was given the same onboarding document handed to the roughly 70,000 new hires at the global organization who came before him. He noticed a mistake in one of the steps, brought it to his manager's attention and saved the company roughly 25,000 hours because it cut processing time by 50%. The new hire was brought on through the company's neurodiversity program and is on the autism spectrum, which is a broad range of conditions often tied to challenges with social skills, repetitive behaviors, speech and nonverbal communication. Each person with autism has a distinct set of strengths and challenges.
Those on the spectrum often struggle with "social communication and interactions," according to the Society for Human Resource Management. That being said, many people on the spectrum have also been shown to have increased attention to detail, excel at repetitive tasks such as coding and analytics, and are loyal employees with low turnover rates.
Often our differences can also be our greatest strengths. If everyone at the table thought the same, we would not be necessary. Climate activist Greta Thunberg, who is on the autism spectrum and has Asperger's syndrome, tweeted she is "sometimes a bit different from the norm. And – given the right circumstances – being different is a superpower."
Reuters reported that 80% of people on the autism spectrum globally are either unemployed or "severely underemployed." With an estimated 50,000 people on the spectrum entering adulthood every year, this is a huge untapped talent pool.
There are many things businesses can do to support people with autism in the workplace, and steps taken should be customized to the individual and the company. To get started, here are some general steps for companies to create a more inclusive culture for people with autism – and tap into the strengths people on the spectrum can bring to the workplace.
Raise Awareness – To start, employers should have a good understanding of what autism is and what it looks like in the workplace. It's important to communicate why hiring workers on the spectrum fits with your company's values, such as greater inclusion, and also the benefits to company culture, such as being a catalyst for creating clear processes, increasing communication skills and boosting innovation. Such training is key for managers and teams to understand the mission.
Get Executive Sponsorship – In order for a program to be successful, it's key to have support from the top down, assign program leaders, and build partnerships with your human resources, diversity and inclusion, and legal teams. The Autism @ Work Playbook is a helpful, step-by-step guide for getting started.
Look for Talent in the Right Places – To find candidates, build relationships with universities and colleges that have autism-related programs, work-readiness programs and job fairs. Also, tap into your marketing team and think about how you could update your social media messaging to raise visibility and interest in finding talent who may be on the spectrum.
Furthermore, keep in mind that many people on the spectrum might not make it through the interview process because it's not designed for them; they might not apply for a job in the first place – even if they are highly qualified – because they may read job descriptions very literally and opt out if they don't meet every point in the description. That's why when posting these job descriptions, it's important to use clear and concise language and distinguish between what are "must-have" skills and experiences and what's simply "nice to have."
Rethink Your Interview Process – People on the spectrum might not be best at showing their strengths and skill sets through traditional job interviews. Ernst & Young, for example, created a different approach when interviewing candidates on the spectrum by engaging them in a week-long process known as "SuperWeek," which gauges how potential employees work by giving them problems to solve in a team setting over the course of one week with feedback incorporated throughout. Rather than traditionally interviewing candidates with autism, your organization can consider a series of assessments or participation in a group project to gauge skills and potential fit.
Customize Onboarding –  Work within your mainstream HR processes, but add specifics geared toward employees with autism and customize the onboarding process. Bring on a job coach who specializes in working with people with autism to help optimize their success. Put a support circle in place to help mentor the new hire about workplace expectations such as dress code, roles and expectations, and social norms.
Make Accommodations – Every person is different; make accommodations to help new hires with autism be successful. For example, if noise or light sensitivity are an issue, provide noise-canceling headphones or dim the lights. If making eye contact is uncomfortable, mirror the new hire and don't look directly into their eyes. Provide updates about changes in tasks well in advance and offer meeting notes to help them prepare beforehand. Offer regular, concise feedback.
We might overlook candidates whose social skills don't shine in an interview or who we perceive as not being a "culture fit." We might not have diversified talent pools for tapping into potential hires with autism. But this can lead to missing out on trustworthy and loyal employees who are creative problem solvers. Let's strive to create workplaces where people's differences are truly valued, and everyone can show up to work being who they are.
This article has been reprinted with permission. You may view the original article here.
Ashish Kaushal is Founder and CEO of Consciously Unbiased, an organization helping companies meet their diversity and inclusion goals.