The COVID-19 crisis has forced us to face many new challenges while we rethink our ways of teaching and connecting to our students. Despite the difficulties of distance learning and the inability to physically interact with our students, this experience has opened many new doors and has inspired us to become even more innovative than before.
As a special needs educator at Shrub Oak International School, I began this process of distance teaching by thinking of my specific students and the goals I wanted to continue working on with them. I quickly learned that many activities that worked in the classroom were not going to work at home. I turned my attention to new activities that were now a possibility. I had to re-plan my lessons multiple times until I discovered what worked for my students and myself. It was a learning curve as this is an entirely new way of teaching and reaching out to our students. Once I was able to create a lesson format that engaged my students and allowed them to work on their specific goals, we finally started a new normal virtual routine.
As each student has different needs, my lessons had to be individualized for every student. Some of my students that have recently joined Shrub Oak were expected to commence online learning without having built a rapport with me yet. It makes the relationship building process difficult, as I have not had the opportunity to gain their trust or learn about their interests. Through our individual and class sessions, I have been able to get to know my new students on a more personal level as they share their home-life with me as well as their personal interests. Distance learning has been a wonderful opportunity to focus on these students individually and get to know them in their home environment.
These newer students who had difficulties adapting to the school environment or who had specific sensory needs were now regulated to work on a preferred item, the computer! I now have the chance to work one on one with these students for 20 -30 minutes at a time as we focus on their individual goals. The parents have been wonderful partners as they help their child stay regulated with preparing the computer in a comfortable area, providing sensory tools, and keeping the students focused with redirection if needed. We are working together more than ever as a team to help each student work on their goals and show their full potential. Each virtual session has become a parent-teacher conference and an individualized assessment as we are all working towards the same goals.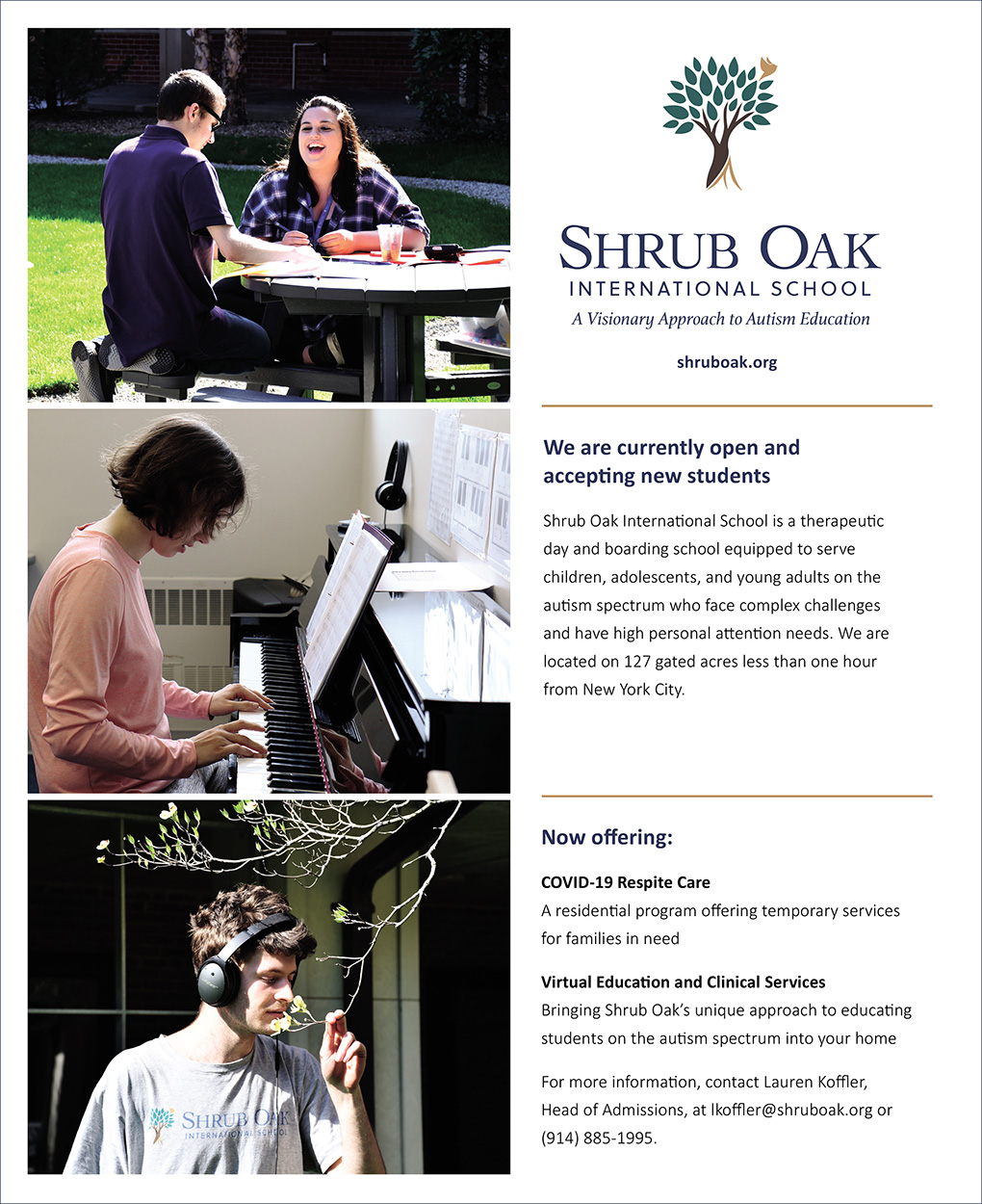 As I shared my thoughts with one of the parents, I explained how this experience has given me more insight to the child's specific needs than I could have asked for. As a newer student, it would have taken the student time to adapt to the school environment, get comfortable with the staff, and adjust to the schedule. Now, I am getting home visits, parental support and insight, and team collaboration all in one. Throughout my sessions, I take notes of all the accommodations that help support my students in their home as these will help make the transition back to school even more successful.
This experience has also allowed my students to showcase all their skills into every-day activities. My students are emailing me daily, being responsible for their assignments, showing up to our sessions on time, and sharing experiences about their days with me. All of these simplistic tasks are goals that we have been working on for months with support. Previously, teaching children to be responsible for homework and show ownership of their work was a challenge. Teaching students to use emails independently with an actual subject in the subject line is also no easy task! These are the small victories that are now part of their daily lives. My students are engaging in social experiences during each session as they share what they have been doing and complete the activities together. At school, they might want, or need, to work individually or with a 1:1, but here, in our virtual class, it is just a couple of peers and myself enjoying our time together. The students are excited to complete the activities with me as we play games, read stories together and work together to solve math equations.
At school, we have a routine and it works well. Needless to say, this has changed our routine and forced us to shake things up. In person, it is easier to motivate my students and get them involved in the activity. Virtually, I have to be much more creative. We are now using more technology and going on virtual field trips, creating online comics, playing educational games, and finding new tasks each week. As I have been planning my online lessons, I have discovered various new resources that the students love and I will continue to use in the classroom. Many companies have waived their fees or advertised more for distance learning. I have enjoyed expanding my horizons and increasing my knowledge of online resources throughout this experience. I feel that it has improved my teaching skills, as I am more confident in not only project-based learning, but also in teaching remotely and on a digital platform.
Our virtual experiences have given us so much, but it is the small moments that shine the brightest for me. I am fortunate to see their faces and how engaged they are. I am proud to see them use all the strategies and skills that they once needed support with and now demonstrate with independence. Of course, I cannot wait for us to all be together again, but I am grateful for this experience as it has given my students and me many opportunities for more growth and independence.
My advice for other educators would be to enjoy this experience for what it is; an opportunity to learn more about your students and yourself. You have to focus more on your students' interests as you find resources they are engaged with and in return, you learn so much more about them. You get individualized face time with students as you focus solely on them and their individual needs. You get to consult with parents and get their feedback on your student's progress on a regular basis as you work and plan together. As an educator, you are forced to learn an entirely new way of teaching, which is a challenge we have all taken on and are learning as we go. As we celebrate all the wonderful opportunities distance learning has given us, we continue to share our stories and resources in order to help us all grow throughout this experience.
For more information about Shrub Oak International School, visit www.shruboak.org.